Nearly a year after the initial announcement of a refreshed user interface for its consoles, Microsoft has begun rolling out a new Xbox Home to Xbox One and Series X|S users. The new Xbox Home has an increased focus on discoverability and customization and introduces a number of features designed to let players quickly access the content they want.
The new Xbox Home will be pushed out to all Xbox One and Series X|S owners over the coming weeks
In a new post on the official Xbox blog, Microsoft has announced that the new Xbox Home is beginning to roll out to Xbox One and Series X|S users. Limited to "a subset of all Xbox consoles" for now, the update may take a few weeks to arrive for some users. The Xbox Home update was first revealed in late 2022 when Microsoft put out a call for feedback from Xbox Insider members about planned improvements to the UI.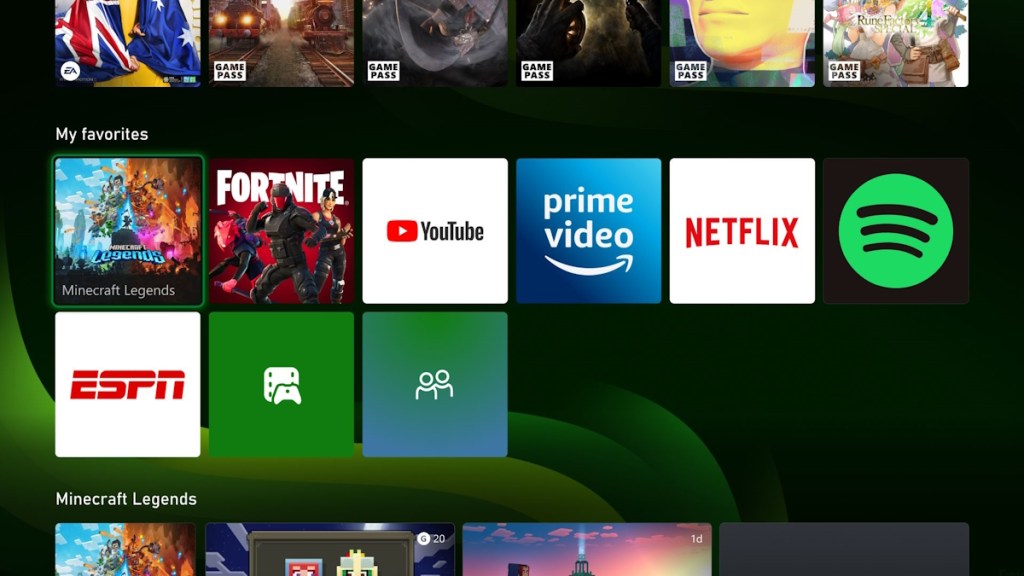 One of the most visible features of the new update is a quick access menu pinned to the top of the Xbox Home page. The quick access menu lets players switch between commonly used features without wading through submenus. Users can now explore their library, browse available content on the Microsoft Store and Xbox Game Pass, or quickly conduct a search or change the console settings directly from the Home page. The new Xbox Home also features more open space in the user interface, making it easier for players to show off custom backgrounds or the game-specific backgrounds that can now be enabled in the system settings.  
The new Xbox Home is also meant to increase discoverability on the console, adding a list of games that Microsoft claims will be "curated and personalized for you." Xbox owners will also have more options for organizing their content thanks to the ability to pin games, curated groups, and more to the Home page for easy access. The Xbox Home update looks to be an improvement that should make navigating the console's interface just a bit easier for users whether they're streaming a show or hopping into a game with their new, pizza-scented Xbox controller.