A new report reveals that the Nintendo Switch set a new sales record for June in Japan, showing that the 6-year-old system still has life in it yet. News of the Switch's ongoing sales successes arrived just as Nintendo announced a new Nintendo Switch – OLED Model Splatoon 3 Edition — set to release on August 26.    
Nintendo Switch sold nearly 400k units in Japan last month, setting a new sales record
According to figures from Japanese finance company Nikkei, as posted by Twitter user Stealth40k, the Nintendo Switch set a new sales record for the month of June in Japan. The Switch reportedly sold 380k units in Japan in June, which is a 68% increase in sales over the same time period last year. At the current rate of sales, the Nintendo Switch is currently on track to displace the Nintendo DS and become Japan's best-selling console ever by the middle of 2024.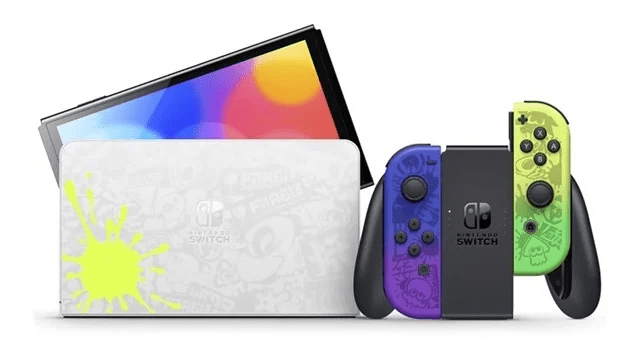 While it would be difficult to point to a single factor for the Switch's surprising sales numbers in Japan for June, the success was likely buoyed by the launch of the wildly popular Zelda: Tears of the Kingdom in early May. Others may have found themselves deciding to pick up Nintendo's handheld console after the June 2023 Nintendo Direct presentation showed off a release schedule. The stream was packed with everything from the Batman: Arkham Trilogy to a remake of Super Mario RPG.
The steady sales of the Nintendo Switch — despite the handheld's aging hardware — may come as a disappointment to those who've followed the Switch 2 rumors in recent weeks. Despite many calls for Nintendo to release an updated version of the popular handheld, the company has given no indication of releasing a follow-up any time soon. However, Nikkei claimed earlier this year that development on the Switch 2 is "progressing well."
But with no new Nintendo hardware or Switch successor planned for 2023, according to Nintendo President Shuntaro Furukawa, players may have a long wait to see if that progress pays off.