As was previously rumored and basically confirmed, Meta announced the next iteration of its portable Meta Quest headset. The Meta Quest 3 has been officially unveiled and will come in two variants in fall 2023. More information, presumably like its release date, will be revealed at the Meta Connect event on September 27.
The Meta Quest 3 price is comparable to PSVR2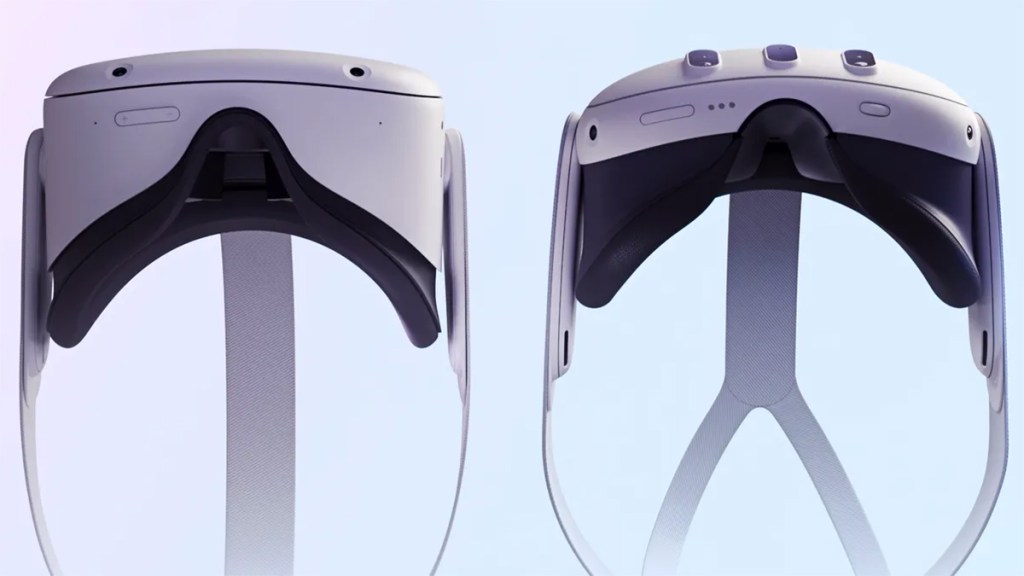 One of the variants of the headset will be $499.99 and come with 128 GB of storage. Another more expensive version with more storage space will also be available, but details on that one were not given. For comparison, PlayStation VR2 is $549.99, the 128 GB Meta Quest 2 is $399.99 (after its recent price increase), and the Meta Quest Pro is $999. The 128 GB Quest 2 will also be dropping $100 on June 4, though. The 256 GB Quest 2 is also getting an $80 price cut on that day and will be $349.99.
The Quest 3 is 40% slimmer than the Quest 2, as shown by the above comparison, and the new Snapdragon chip inside of it is much more powerful. However, performance on older headsets will also be improved just a bit since an upcoming firmware update will mean that the "Quest 2 and Pro will see an up-to 26% CPU performance increase with an up-to 19% GPU speed increase for Quest 2 and 11% for Quest Pro." Meta CTO and VR/AR leader Andrew Bosworth also explained that Meta will still support the Quest 2 for "quite a while."
A previous hands-on preview from Bloomberg took note of the ovular sensors on the front. The outside "pills" have two colored cameras and two standard ones, and the "pill" in the center has a depth sensor that's meant to improve AR performance. More details about these cameras and sensors (as well as the ones on the controllers) will, once again, undoubtedly be at the September event.
The Meta Gaming Showcase did have plenty of games for the headset, including Samba de Amigo, PowerWash Simulator VR, Attack on Titan VR: Unbreakable, Ghostbusters: Rise of the Ghost Lord, Bulletstorm VR, Stranger Things VR, and more.